2017 Incidents
Calls
Jan
24
Feb
14
Mar
15
Apr
21
May
21
Jun
16
Jul
14
Aug
0
Sep
0
Oct
0
Nov
0
Dec
0
Total
125
Past Call Stats
Fire/Rescue
2016
163
2015
191
2014
168
2013
149
2012
150
2011
149
2010
122
2009
168
2008
176
2007
154
2006
154
2005
149
2004
133
2003
131
Web Counters
Website Visitors
Since
March 9, 2007

Visitors Today
Aug 19, 2017

Duplication of text, photos, or any other content on this website is prohibited without permission of sfc31.com. If you have questions, please contact us at Info@sfc31.com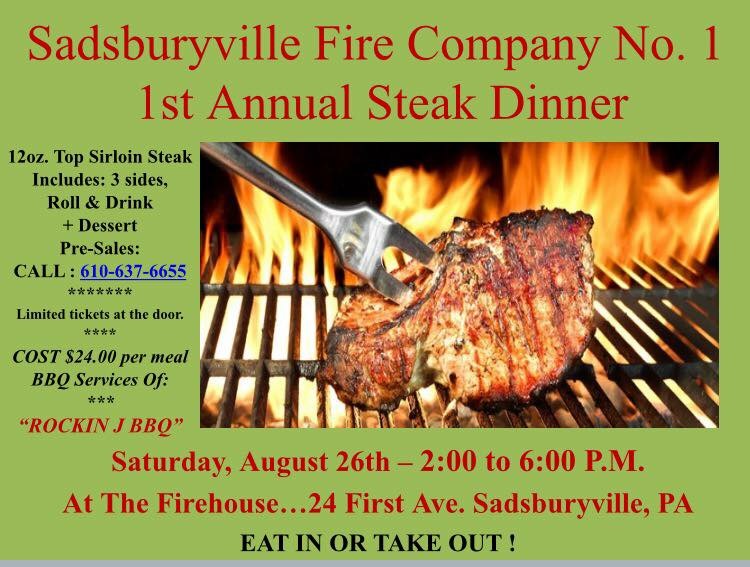 Saturday Brings Rigging and Hauling

Fire Chief Adam Grossman, August 12

For most of the day, Sadsburyville rescue personnel spent their Saturday training in basic rigging for rope rescue training. This class offers the basic knowledge needed to perform a technical rescue using rope hauling systems.

Many areas of our district offer a potential hazard to people where they could injure theirselves and it may not be easy to rescue them, example in a car accident off an ... (Full Story & Photos)



Firefighters trained with ropes used to make rescues in low angle situations.



Members began a training series on ropes and rigging.

Monday Night Brings More Training

Fire Chief Adam Grossman, July 31

When it comes to firefighters at Sadsburyville, one things for sure is their dedication to training. Every week crew members gather to improve upon their skills and learn new techniques as well as taking formal classes at the county and state levels. This past Monday was not any different bringing in a Chester County Rescue Instructor to teach Basic Rigging for Rope Rescue.

The classroom portion ... (Full Story & Photos)


Personnel Engage at the Training Campus

Fire Chief Adam Grossman, July 24

For tonight's training our crew members traveled to the Public Safety Training Center located in South Coatesville for a class on the new Mobile Data Computers (MDC). The training was specifically on their software and use by the end user.

An MDC is in all of our apparatus and is used to make status changes with the 911 center like we are responding to or clearing a call for service. Pertinent ... (Full Story & Photos)



SFC personnel in MDC training at the training campus.



Smoke showing upon arrival of firefighters.

House Fire in Rock Run, Valley Township

Fire Chief Adam Grossman, July 15

At 1354 hours today the Sadsburyville and Wagontown Fire Companies were dispatched to assist the Westwood Fire Company on a house fire in the 900 block of Wagontown Road in the Rock Run section of Valley Township. Wagontown Deputy Chief Reber arrived first reporting smoke showing from the exterior of the 2 story duplex type structure.

Engine 35 arriving first due knocked down the flames in the kitchen ... (Full Story & Photos)


Federal Funding Awarded

Fire Chief Adam Grossman, June 23

On Friday June 23rd, 2017 the Sadsburyville Fire Company received notification of federal funding through a federal grant program. The Assistance to Firefighter Grant program assist fire departments with funding on several types of projects such as operations, safety, health and apparatus.

Today's award was in the amount of $86,800 for operations and safety. These funds will be to replace our aging ... (Full Story & Photos)



Example of an air pack or SCBA used in firefighting that will be replaced with an Assistance to Firefighter Grant.



Upon arrival of firefighters, smoke was visible from the exterior of a 2 story dwelling.

House Fire in Hayti, Valley Township

Fire Chief Adam Grossman, June 22

On Thursday June 22nd, 2017 as Bingo was about to begin, the company was alerted to the 900 block of Main Street in Valley Township for a house fire. Also responding on Fire Box 44-03 was the Westwood Fire Company and Wagontown Fire Company.

Arriving on scene within minutes, Westwood Battalion Chief Sly reported smoke showing, requested the working fire dispatch and established the Main Street Command. ... (Full Story & Photos)


Working Fire in East Fallowfield

Fire Chief Adam Grossman, June 10

On Saturday June 10th at 1107, the Westwood, Modena, Sadsburyville and Cochranville Fire Companies were dispatched to the 3100 block of Strasburg Road in East Fallowfield Township for a building fire. The caller indicated there was smoke in the building and they were evacuating.

Modena Chief Dowlin arrived at 1112 and reported nothing showing from the exterior. After further investigation a fire ... (Full Story & Photos)



Firefighters arrived to find smoke showing to the rear of a structure in East Fallowfield.



Engine 31-1 on scene of a house fire on Newport Avenue in Sadsbury Township.

Working Fire in Pomeroy

Fire Chief Adam Grossman, May 29

On Monday May 29th, 2017 at 1436 the Sadsburyville Fire Company and Modena Fire Company were dispatched to assist the Keystone Valley Fire Department in the unit block of Newport Avenue in the Pomeroy section of Sadsbury Township for reports of smoke in a dwelling. The caller reported a possible electric fire coming from a bedroom and they were evacuating.

Engine 31-1 responded at 1440 and Engine ... (Full Story & Photos)